Top Electrician Company in Nashville TN
Providing Nashville and the surrounding areas with quality commercial and industrial services for over 30 years!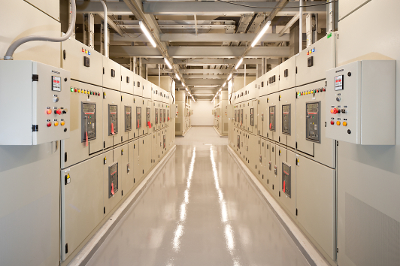 Rains Electric Company believes in giving the highest quality electrical services to customers. We provide you with experienced and friendly technicians who have the expertise needed for any size job! From small jobs, like fixing a minor electrical issue, or to large projects that would involve rewiring a whole building, we are always able to give you a reliable solution to fix your electrical needs! You can count on us to provide you with honest service and the best tools and materials in the industry. We tailor our services to each individual client and ensure you that our rates are affordable. Work with us, we are able to complete the job correctly the first time - guaranteed!
We believe in safety and are committed to providing our customers with ongoing education to our technicians to ensure you with the best practices. From new construction, renovations, service upgrades, service installations and much more, we are the contractor for whatever job you may have. We understand that electricity is essential to a businesses' success. We want to save you money so we offer 24/7 emergency service to make sure your business is back up and running if the grid goes out.
---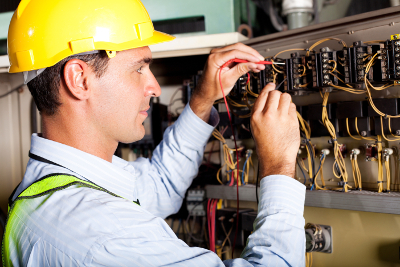 Exceptional Commercial & Industrial Electrician in the Nashville Area
As a commercial and industrial electrician operating in Madison that provides service to the surrounding area, we offer reliable electrical equipment to keep electricity running in your building. There are several benefits for your company when you work with Rains Electric Company, here are a couple:
Improved Control

You are able to have more control over the power supply throughout your whole building when we install a new electrical panel. It will make it easier to monitor your electricity use which will in turn allow you to respond when an emergency arises.

Superior Security

When you use our services, we are able to give you a camera system that can keep your company secure at every circumstance and give you the ability to monitor what is going on.
Industrial and commercial businesses have a range of electrical goals, from saving money to sustaining the environment. Rains Electric Company gives each company the chance to achieve those goals. We also strive to benefit our customers and the community that we live in. When we provide our services to the commercial and industrial businesses, we are able to help make Nashville and the surrounding areas a better place to work and live!
Feel free to have a look at our gallery to see the quality of our work and what we could do for your next electrical project!
The Rains Electric Company Difference
We are firm believers that communication with our customers is the most important part of our services. We are able to keep them informed with everything we are doing, each step of the way. We have a team of professional electricians who are reliable and educate you with what needs to be done for your electrical issue. We offer quick and diligent work and promise that it looks like no one has been in your building making repairs or installations when we get finished. We also offer warrantied work, and provide free repairs when issues arise.
---
Our professional team is committed to providing Nashville and the surrounding areas with the best electrical services and look forward to helping your business. Contact us today - we appreciate your interest with Rains Electric Company.